How to Make a One-Bedroom Apartment Work for You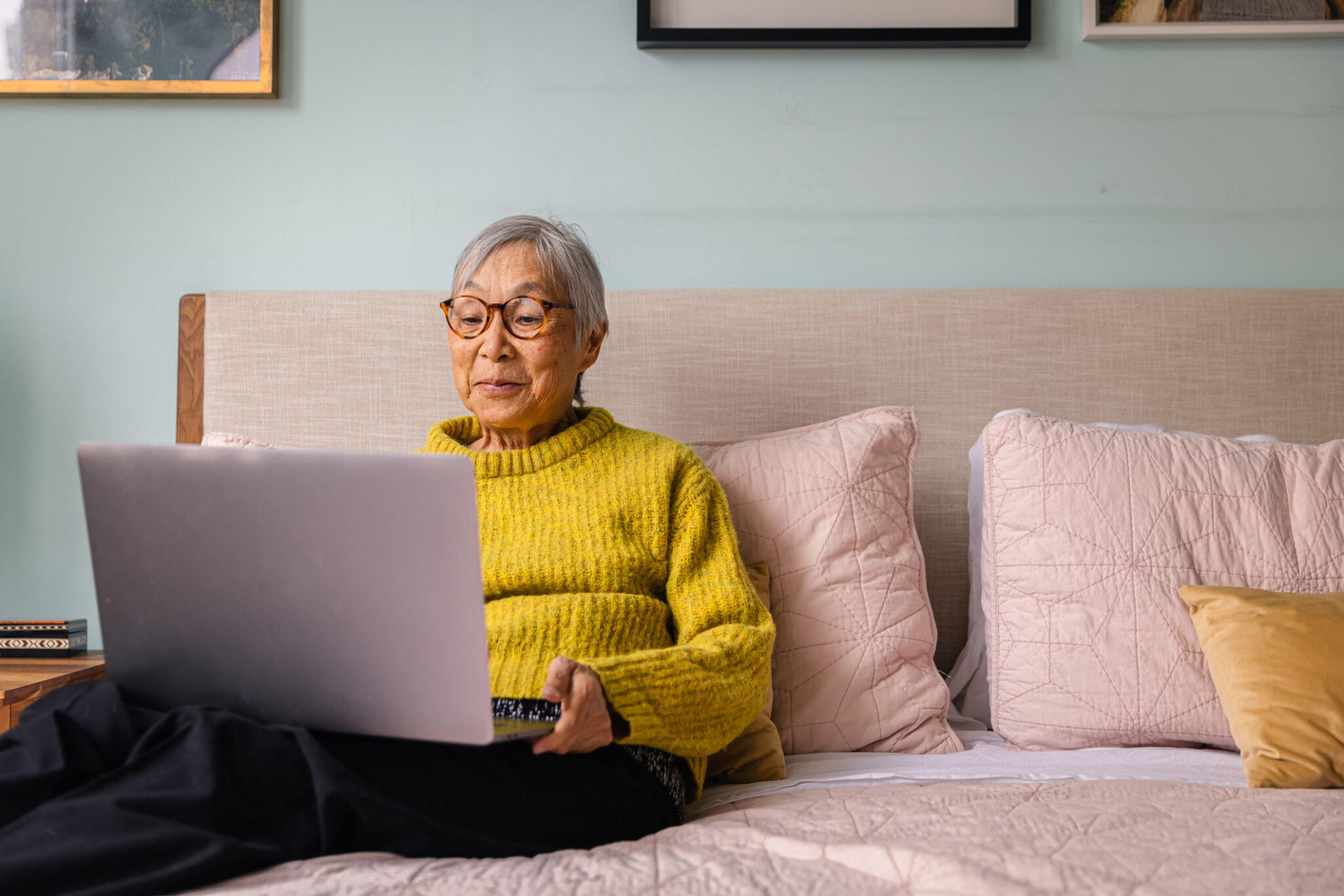 If you've been living in a larger home for decades, the thought of moving to a one-bedroom apartment may seem laughable. What about all your stuff? Won't you feel cramped and claustrophobic? Well, not necessarily. In fact, a one-bedroom apartment in a senior living community can open the door to an expansive lifestyle.
The Benefits of a One-Bedroom Apartment
If you consider your current home and the way you use it, you might discover you spend most of your time in only a few rooms — typically, the kitchen, living room, bedroom and bathroom — yet you have to clean, heat and cool the entire house. A one-bedroom apartment in a retirement community features those rooms you use most often, while providing so much more, such as:
       

Affordability.

In a senior living community, the entrance fee and monthly fees are based on the size of your residence and number of people occupying that residence. A one-bedroom apartment will cost less than a larger floor plan, which can help you make the most of your retirement savings.

       

More free time.

It takes time and money to maintain a large home. Less space means there's less to keep tidy. Plus, in a

senior living community

, residences are maintenance-free. With housekeeping, linen services, lawn care, and grounds maintenance taken care of for you, you have more time for the activities and people that mean the most to you.

       

A rightsized lifestyle.

Moving into a smaller space is an opportunity to build a life that reflects your values and priorities. In the process, you'll identify your unique goals, while

reducing clutter

, distractions, and old habits that don't fit your retirement dreams.

       

A home designed for older adults.

Your current home may not have the features that make it easy to age in place, such as wider doorways, stairlifts, and ramps instead of steps, and grab bars in the bathroom.

Senior living

apartments are designed to accommodate the needs of older adults so they can age in place comfortably and safely.

       

A world outside your door.

Your

senior apartment

is your private refuge, but the entire community is your home. With amenities like an on-campus fitness center, pool, arts and crafts room, game room, movie theater, and woodworking shop, you don't need extra apartment space for your treadmill, art supplies or power tools. Fitness, recreational, cultural and social opportunities are just beyond your front door.
Make the Most of Your One-Bedroom Apartment
Even with all the benefits of a one-bedroom apartment, you'll want to make your new home feel comfortable and spacious. These decorating tips can help:
       

Use a light color palette.

If the

retirement community

gives you the option to customize your apartment by choosing paint colors, opt for lighter tones, which tend to create an airier, more spacious feel.

       

Choose multipurpose furniture.

A coffee table or ottoman that doubles as storage, or an armchair that pulls out into a sleeper will give you versatility without clutter.

       

Go high and low.

Bookshelves and cabinets allow you to take advantage of vertical space for storage and display, while under-the-bed storage drawers can help you keep clutter organized and out of sight.

       

Make wall space work for you.

When it comes to wall décor, less is more. A single beautiful piece of art will draw the eye without creating visual clutter. Consider hanging a large mirror, too. It will reflect light, brightening the room and making it feel more open.

       

Stay on top of clutter.

Your residence may be maintenance-free, but you'll still have to take steps to keep it clutter-free. A weekly ritual of clearing the flat surfaces that tend to collect receipts, mail, magazines and other physical clutter will keep your apartment feeling tidy and airy.
Find the Ideal One-Bedroom Apartment at Cypress Village
With large windows, airy interiors, fully equipped kitchens, and capacious closets, one-bedroom independent living apartments at Cypress Village are the perfect blank canvas for the retirement lifestyle of your dreams. You can customize your home by choosing flooring and paint colors, while taking advantage of the wealth of amenities and attractions just outside your door, including recreational and social activities, fitness and wellness opportunities and a mouthwatering selection of dining options. Contact us to learn more or schedule a visit and see our apartments in person.