Why Jacksonville Is One of the Best Places to Retire in Florida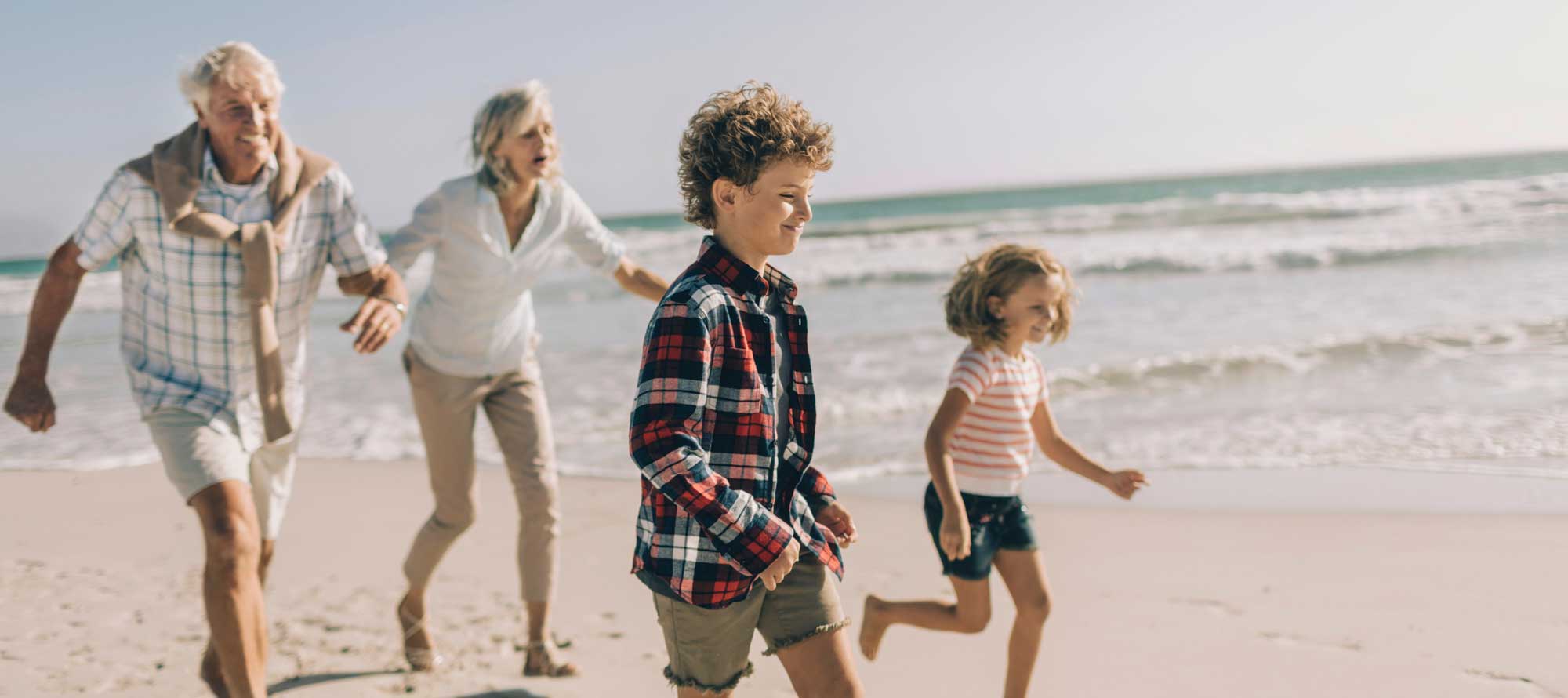 Discover why retirees love our city on Florida's northeast coast
If you're looking to relocate to a warmer climate with abundant year-round sunshine, Jacksonville, FL, should be at the top of your list. A perennial favorite among retirees and families alike, Jacksonville is truly a city with something for everyone and one of the best places to retire in Florida .U.S. News & World Report ranked Jacksonville, FL, #6 in its 2020 list of Best Places to Retire, citing its relatively low cost of living, low unemployment, availability of public transportation, and cultural and aesthetic diversity, among other factors. The website 55places.com agreed, naming Jacksonville one of the top five affordable U.S. cities to retire thanks to the low cost of living and a favorable tax climate with no state income tax, no tax on most retirement income, a relatively low sales tax with exemptions for food and medications, and limited or no estate or inheritance tax. Some retirees may also be eligible for property tax exemptions.
The weather in Jacksonville, FL, is agreeable, too, with average temperatures ranging from 82.2°F in summer to 56.7°F in winter. And with all these things going for it, Jacksonville attracts people of all ages. With 14% of the population older than 65 and 25% younger than 20, you'll find an intergenerational mix that helps keep life vibrant and active. You'll also find that you're welcome on campus at the University of North Florida, where the member-led Osher Lifelong Learning Institute (OLLI) offers a wide variety of classes at minimal cost.
An extensive public transit system helps keep Jacksonville moving in every direction. The system is unique in that it includes not only buses, but also trolleys, the Skyway, the Jacksonville River Taxi, and the St. Johns River Ferry. No matter where you want to go in the Jacksonville area, there's always a way to get there from here.Of course, health care is an important consideration no matter where you plan to live. Cypress Village is located adjacent to the world-renowned Mayo Clinic-Jacksonville campus. The city also boasts a number of other highly respected health care organizations, including UF Health and the Baptist MD Anderson Cancer Center.
So much to do …
There are so many things to do in Jacksonville, FL — the list is virtually endless. Explore the natural environment. Try out a variety of water sports, both calm and extreme. Experience art, culture and history. Enjoy shopping, dining and entertainment, and so much more. Following is a short list of ideas to get you started.
Beaches, rivers, lakes, marshes and parks
If you enjoy the outdoors, you'll never lack for something to do here. Jacksonville has more shoreline than any other city in the nation, with more than 1,100 miles of navigable water including 22 miles of beaches, 40 miles of the Intracoastal Waterway, and the longest stretch of the St. Johns River in Florida — all with public access ramps. The city's main beaches — Jacksonville Beach, Neptune Beach, Mayport Beach and Atlantic Beach — are public and pet-friendly. Jacksonville also boasts more than 30 offshore and inshore artificial reefs for diving and, to the north, you'll find unspoiled barrier islands to explore. You can also take a chartered deep-sea fishing expedition or learn to sail. Jacksonville also has the largest urban park system in the country, with more than 80,000 acres.
You'll find two national parks, seven state parks, hundreds of city parks, and dozens of gardens and arboretums. Kathryn Abbey Hanna Park is a popular favorite with 1.5 miles of sandy beach and the premier surfing spot in northeast Florida. Other amenities include tent and RV camping; cabins; hiking and mountain biking trails; a 60-acre freshwater lake for fishing, kayaking, pedal boats and canoes; a kids' splash park; picnic areas and facilities for groups. Kayaks and mountain bikes can be rented on site.The Jacksonville-Baldwin Rail Trail is a biking/hiking trail and park built along an old railroad corridor. It consists of 15 miles that stretch through tall oaks, and eight miles of spur trails.
World-class shopping and dining
Just 10 miles from Cypress Village, you'll find St. John's Town Center — an outdoor lifestyle mall with more than 175 upscale and luxury retailers, and more than 20 restaurants. Grandchildren will enjoy the turtle pond and the life-size chessboard, and canine friends can look forward to a little playtime in the dog park.In addition to the selection at St. John's Town Center, Jacksonville boasts an abundant array of dining options to please every palate. At local hole-in-the-wall fish camps, you'll find the freshest possible seafood — pulled right off the boat, prepared and served up fast. In and around Jacksonville's downtown and surrounding neighborhoods and beaches, you'll also find eclectic coffee and sandwich shops, classic Southern comfort food, a melting pot of international flavors, fashionable bistros, elegant fine dining and so much more.
Museums, theaters, gardens and more
Jacksonville's cultural attractions cover an array of subjects from art, music and theater to history, science, zoology, horticulture and so much more. The Cummer Museum of Art and Gardens houses one of the finest art collections in the Southeast with more than 5,000 items in its permanent collection. Outdoors you'll find 2.5 acres of historic gardens and the majestic Cummer Oak, one of the oldest trees in Jacksonville. There are classes for adults and children, concerts, and Art Connections, the Museum's nationally recognized interactive education center. MOCA Jacksonville is home to an expansive contemporary art collection and the ArtExplorium Loft, where kids can express their abstract expressionist sides.
The Florida Theatre, listed on the National Register of Historic Places, is one of only four remaining high-style Movie Palaces built in Florida in the 1920s. Located in the middle of Downtown Jacksonville, the theatre hosts more than 200 annual events for every age and taste, from ballet and opera to contemporary pop, jazz, rock, country and blues concerts, as well as community events.Jacksonville's Museum of Science & History, or The MOSH, offers a changing list of exhibits as well as Core Exhibits that include Health in Motion, Atlantic Tails, JEA Powerplay, Florida Naturalist's Center, Currents of Time, Hixon Native Plant Courtyard, Kidspace for children under five years old, and the Space Science Gallery.
Animal lovers and gardeners alike will enjoy a trip to the Jacksonville Zoo and Gardens, where you can learn about the animals during educational Keeper Chats; ride the train and carousel; enjoy an immersive experience in the 4D Theater; and get up-close to pet or feed pygmy goats, stingrays, giraffes and lorikeets. The horticulture staff also offers informative garden tours. You can also show your support for big cat rescue with a visit to the Catty Shack Ranch Wildlife Sanctuary. The mission of this 100% volunteer organization is to rescue large cats from serious situations, "to provide a safe, loving, forever home for endangered big cats, and to educate the public about their plight in the wild and captivity."
If all this has piqued your interest, we invite you to visit us at Cypress Village and discover Jacksonville retirement living with lakeside condos and waterfront views. Simply call us at 904-507-6702 or use our contact form to schedule a personal tour.