What to Look for When Evaluating a Senior Apartment Floor Plan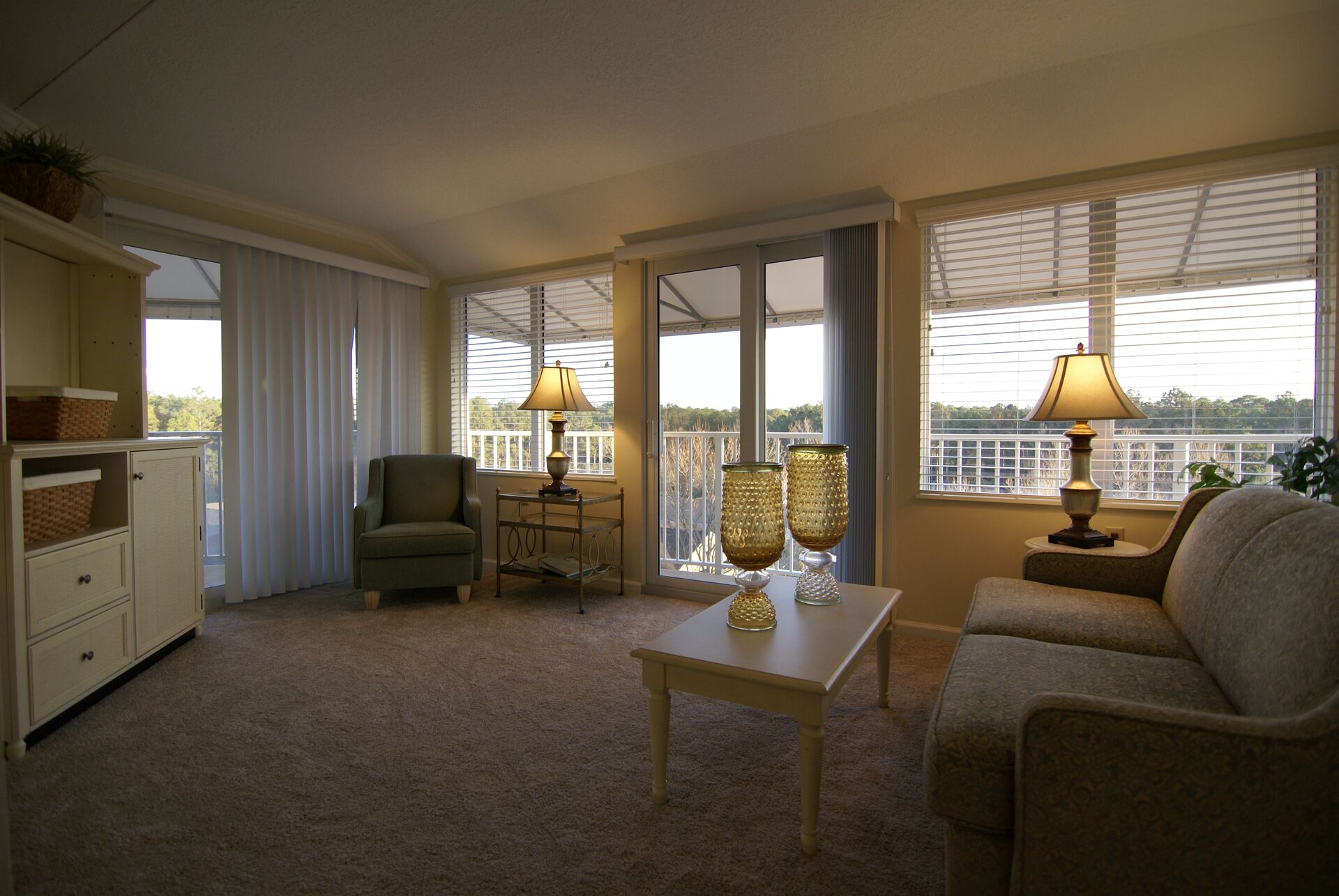 Moving to a senior living community is the beginning of an exciting new chapter, and it all starts with selecting the perfect floor plan for your future home. There's a lot to consider when comparing senior living floor plans, and you want to make sure the space matches your needs and lifestyle. Making a list of the top priorities you're looking for in a senior apartment floor plan can help narrow down your search.
You want to find a floor plan that checks all the boxes on your must-have list — plus some of the nice-to-have or bonus features on your list. To help you get started, we've put together a list of things to look for when evaluating senior apartment floor plans:
Room Layout and Square Footage
Estimating how much square footage you need in your next home is a matter of personal preference, and the answer can change as your priorities in retirement shift. Also keep in mind that sometimes the functionality of a floor plan matters more than square footage, and a well-designed layout helps you maximize every square foot. For couples, selecting a floor plan that meets both partners' needs is key to fully enjoying the space together.
Number of Bedrooms and Bathrooms
Consider your current living situation and how many rooms you frequently use. Do you like the idea of having an extra bedroom to use as a study or guest room? Would an apartment with one or two bathrooms suit your needs? You may decide that a one-bedroom floor plan with a spacious, open concept living area feels just right. Or you might fall in love with the extra space you'll have in a freestanding home in a senior living neighborhood.
Storage Solutions
Don't forget to consider how the storage space in a senior living apartment will meet your needs. Think about the number and size of closets, and look for places where you'll want extra storage space, such as kitchen cabinets and linen closets. It's common to downsize your stuff when moving to a senior living community, but you may not have to downsize as much as you think when you choose a well-designed floor plan with ample storage space.
Parking and/or Garage Space
Consider whether you plan to bring a car to a senior living community and options for covered parking or garage spaces. At Cypress Village, every independent living residence features covered parking, and our Patio, Garden and Fairway homes feature an attached garage.
Connection to the Outdoors
Do you love to relax in your own private outdoor space? Choosing a senior apartment floor plan with a screened-in porch or patio provides a space where you can enjoy fresh air and sunshine whenever you want. Create your own retreat with a comfy chair and add some potted plants and flowers for a splash of color.
Community Areas That Expand Your Living Space
Keep in mind that some of the best perks of senior living are the services and amenities that extend your living space into the community.  At Cypress village, you can take advantage of restaurant-style dining, a fitness center, arts and crafts room, model train room, wood and metal workshop, movie theater and more.
Pet-Friendly Policy
Are you planning to bring a furry friend to your new apartment? Be sure to review the pet policy and ensure the floor plan works well for both of you. We offer pet-friendly senior living at Cypress Village, with plenty of outdoor space to enjoy with your pet!
Find the Perfect Floor Plan at Cypress Village
There are so many factors that go into the decision of choosing a senior living floor plan, and we can't wait to show you all the wonderful options at Cypress Village. Viewing independent living floor plans online is a great first step, and we highly recommend taking a tour to get a feel for the space in person. Contact us to learn more about independent living at Cypress Village in Jacksonville, FL.