Indoor Activities for Jacksonville Seniors Staying Home This Summer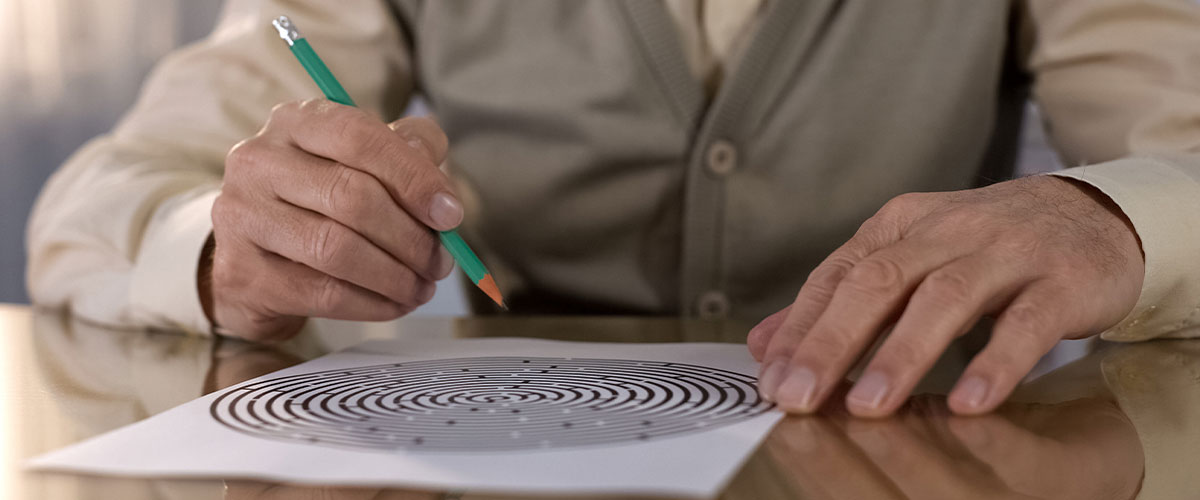 Senior living communities are designed around the idea that seniors should enjoy the highest quality of life possible while having access to the daily health care they need. In this uncertain time of pandemic and quarantine, we have to rally around that guiding mission more than ever. But what does a vibrant senior lifestyle look like while social distancing?Daily schedules may look a little different than we're used to, but there are a variety of ways to invite purpose and interest to each new day. Here are some indoor activities for seniors — seniors who are comfortable with the internet as well as those who like to keep things more analog.
For the Web-Friendly Senior:
Zoom Meetings/FaceTime
Technology allows us to see our loved ones even when we can't be in the room with them. Especially while we're all staying apart physically, make a special effort to connect with friends and family and take care of your social wellness. You can organize a happy hour or share a meal over the internet.
Online Workouts
Organizations like HASfit offer online workouts geared toward seniors, with variations based on a participant's abilities. Of course, you can still go for a hike or walk outside, but during bad weather, online routines are fun new ways to keep your body moving.
Virtual Museum Tours
Many of the world's most prestigious museums are offering online tours through their remarkable collections. You can visit the British Museum, the Musée d'Orsay, the Van Gogh Museum, the Guggenheim Museum, the Louvre, the J. Paul Getty Museum, and more. Experience the highest-quality culture from your living room.
Lifelong Learning
There is so much to learn online. If you have a specific topic you're interested in, you can easily put together your own curriculum, but if you'd like a more formal style of education, you can look into programs, like MasterClass or The Great Courses, that provide easy active learning for seniors. Or you can find free content on YouTube with channels like Crash Course or TED Ed.
Streamed Movies and Shows
Savor an old favorite or discover a new one. Platforms like Netflix, Hulu, and Amazon Prime provide a ton of content for regular movie nights.
Guided Meditations
When you discover a host or channel you really like, guided meditations can be a fruitful way to reduce anxiety. Try Monday Meditations, The Honest Guys, or Positive Magazine Meditation.
For the Web-Free Senior:
Phone Calls and Letter Writing
You may not be able to see their faces, but you can still connect with people you care about. Dust off your stationery and send people a friendly letter. Schedule regular calls with friends, kids, grandkids — anyone who would brighten your day.
Puzzles
You might like logic puzzles like Sudoku or crosswords, or maybe you prefer jigsaw puzzles. Whatever your inclination, take some time to challenge your brain while you're home.
Picture Albums
This may be the perfect time to go through old photos. Organize them into an album and write a synopsis of the photo: the people in it, the event it captures and the location. Future generations will love to read about snapshots from your life.
Exercise
Even without online fitness classes, you can reap the benefits of indoor exercise for seniors. It may be as simple as pacing your residence to get your steps in. You could also put on some music (as long as it doesn't disturb your neighbors) and dance for a while. Use water bottles or soup cans as weights and add some strength training.
Books and Book Clubs by Phone
Many people have a to-read pile of books somewhere in their home. Why not work your way through some of them? If you and a friend have the same book, you can set up times to discuss the story by phone.
Writing
If you've been meaning to write a memoir, a short story or even a novel, now's the time to begin. Give yourself a set amount of time each day to dedicate to your project. That way, you can add some structure to your day and keep making progress, even when the muse is shy.
At-Home Movies and Drive-In Movies
If you have a collection of films, find some you haven't seen in forever or you never got around to seeing at all. Maybe you never had four hours to dedicate to "Gone with the Wind" … until now. Another fun and safe option is a drive-in movie. Keep your windows rolled up and enjoy a new or familiar film.
At Cypress Village, we're doing everything possible to keep our residents safe and entertained, and we're continually amazed by the inventive indoor activities for seniors they find. In these trying times, we feel so lucky to have a community of dedicated team members and creative residents.
If you'd like to learn more about our community, let us know. We'd be happy to provide any additional information.