How to Decide Between Assisted Living and Memory Care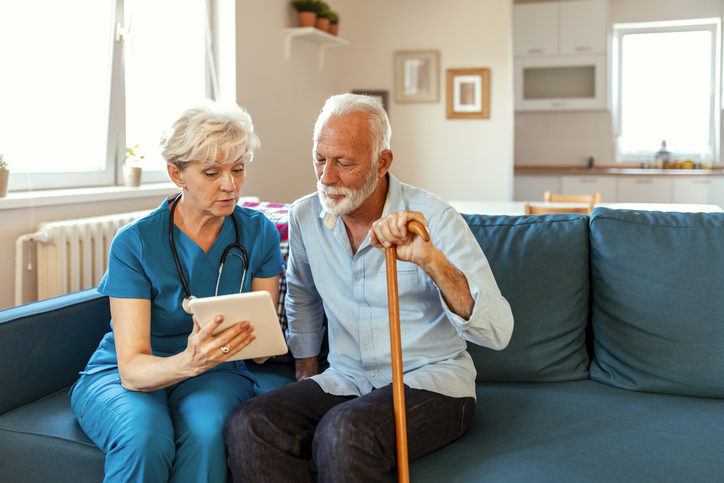 Have you noticed your aging parent or another family member having more difficulty managing daily tasks at home? If they experience a decline in health or mobility, it's time to talk about what to do next, and consider the possibility of helping them move to assisted living or memory care. 
Perhaps they're having memory lapses or problems with communication and decision-making, or maybe they're struggling with the physical demands of navigating stairs or walking to the bathroom in the middle of the night. The level of worry goes up even higher if safety is a concern due to a risk of falling or dementia diagnosis. They might try to gloss over the challenges they're experiencing to keep you from worrying, but it's important to help them get the support they need even if they're reluctant to ask for it. 
Comparing Assisted Living vs. Memory Care
If your loved one needs help with activities of daily living, you might start by looking at what an assisted living community has to offer. However, if they're experiencing signs of memory loss or other dementia symptoms, you may also want to consider the additional support of a memory care program. 
Assisted living and memory care are both long-term care options that provide a range of medical and personal care for those who need assistance with daily living. However, there are some key differences to consider when choosing the right level of care for yourself or a loved one. Understanding the differences between assisted living and memory care can help clarify the choices so your family can make informed decisions.
Assisted Living Offers Everyday Support
Assisted living communities provide hands-on help with activities of daily living, such as bathing, grooming, dressing, and more. Residents can request help as needed while still managing many aspects of their daily life independently. The level of care is customized according to the needs of each resident, with a plan of care that evolves as their needs change. Assisted living provides the safety and security of 24/7 access to care within a private residence.
When is it time for assisted living? It's a good choice for people who need help with aspects of daily living, but don't require 24/7 monitoring. With the right level of support in assisted living, your loved one can maintain their independence longer while spending more time on activities they enjoy. 
Why choose Cypress Village? Assisted living residents at Cypress Village enjoy full access to an array of amenities and services on campus, such as restaurant-style dining, fitness center, salon and spa services, wellness programs, lifelong learning classes, movie theater, and a full calendar of enriching activities. 
Memory Care Provides Specialized Support for Dementia
Memory care communities offer support for seniors with Alzheimer's disease and other forms of dementia. They provide long-term care and assistance with daily activities in a safe setting designed to support those with memory loss. Team members are specially trained in dementia care, and they partner with families to provide the best care possible for each individual. Residents have the option to participate in daily activities that inspire creativity and social interaction, including opportunities to live each day with joy and purpose. 
When is it time for memory care? People with early- to middle-stage dementia may do well in assisted living, but memory care is the best option for someone experiencing an increase in dementia-related symptoms. If you have concerns about your loved one's safety due to memory loss, cognitive issues, wandering or other dementia-related behaviors, moving to a memory care community provides security and peace of mind.
Why choose Cypress Village? As a resident of our memory care neighborhood, your loved one will thrive with life-affirming activities and personalized care that matches where they are in their memory loss journey. Our innovative Heartfelt CONNECTIONS – A Memory Care Program® focuses on supporting each person's unique abilities and interests.
Finding the Right Level of Care
As a Life Plan Community, Cypress Village offers lifetime access to a full continuum of care, including assisted living, memory care, skilled nursing and senior rehabilitation. As a family member, you have peace of mind knowing your loved one's needs will be met in a safe and caring environment where each day is filled with opportunities for social interaction and life-enriching activities. Contact our team today to learn more about assisted living and memory care at Cypress Village in Jacksonville, FL.