Assisted Living vs. Home Health Care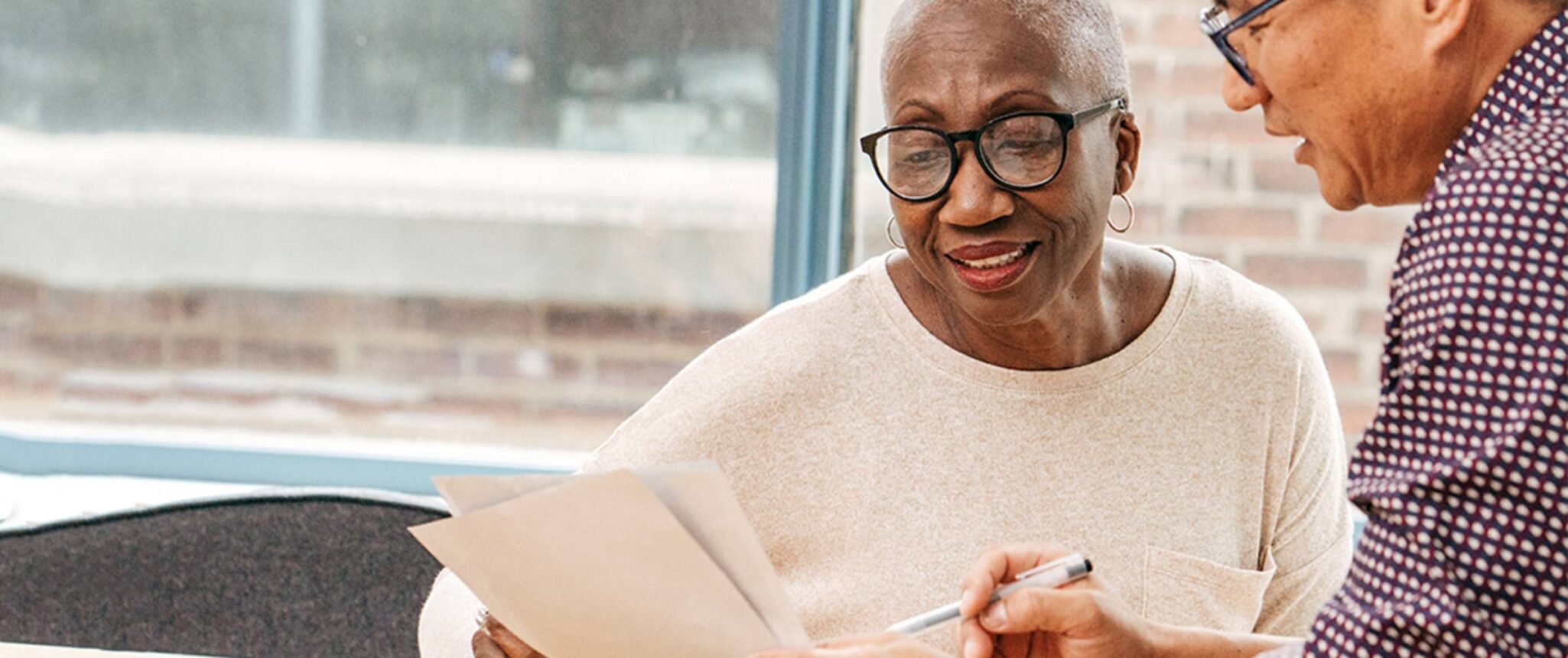 A senior or their family may seek out added health care support when the senior requires assistance with activities of daily living, or ADLs. ADLs include bathing, dressing, eating, toileting, medication management and transferring. These are the types of activities that allow a person to live with comfort and dignity. When looking for this kind of support, seniors and families typically decide between two options: home health care and assisted living.
What Is Home Health Care?
In its most general form, this type of service is health care that comes to your house. Families may hire an independent caregiver or contract a home health aide through an agency. The senior's level of need will define how many hours an aide may be on-site.
What Is Assisted Living?
Assisted living is a level of care available at many senior living communities; there are also stand-alone assisted living communities. To access this care, a senior would move into the community, and a team of health care professionals would be available 24 hours a day to provide expert support and personal assistance.
Which Option Is Better?
This is a common question, but "better" is difficult to universally define. The answer depends on a senior's level of need. If they only require a small amount of help in the morning or evening, but the senior is otherwise safe during the day, or if the senior needs short-term support after an injury or surgery, home health care services may suit them perfectly. If they would benefit from more social activity or if their assistance needs are ongoing or unpredictable, then assisted living would be a better fit.
What Is the Financial Difference?
If only a few hours of work per day or week are needed from a home health aide, this option can be less expensive. As a senior's needs progress and more consistent care is required, however, assisted living is ultimately a better value. According to the Genworth Cost of Care Survey for 2019, the average monthly payment in an assisted living community in Florida is $3,500. This monthly payment would include housekeeping services, dining and regular activities. The average monthly expense for a home health aide in Florida is $4,195. If a senior also requires homemaker services — cooking, cleaning, running errands — those would be added expenses, averaging an additional $4,000 per month. Many seniors would prefer to stay in their house and are willing to pay more per month to stay there, but they may fail to account for the necessary adaptations to their home. If mobility issues create the need for ramps, grab bars or stair lifts, these additions will create added costs. Consider whether the price of the adaptations can be recouped with the sale of the house.
Which Option Offers a Richer Lifestyle?
Again, the answer to this question depends on the senior's circumstances. If they are already surrounded daily by friends, neighbors, and family members who join them in interesting activities and learning opportunities, then staying in their house with home health care is a wonderful choice. But if a senior is experiencing more social isolation and their days are becoming increasingly similar, this loneliness can create or exacerbate health concerns. An assisted living community can provide the opportunity to meet new friends, go on outings and join clubs. This connection and stimulation can greatly increase the fulfillment a senior finds in each day. There may be no simple answer to the question of aging in place or moving to an assisted living community, but as you ask yourself the important questions that surround the decision, you can get a clearer picture of which choice may be a better fit for you or your loved one.
If you'd like to find out more about the lifestyle, amenities, care and service in assisted living at Cypress Village, please contact us. A member of our team would happily explain more.