Is Proximity to a Hospital Important for Assisted Living?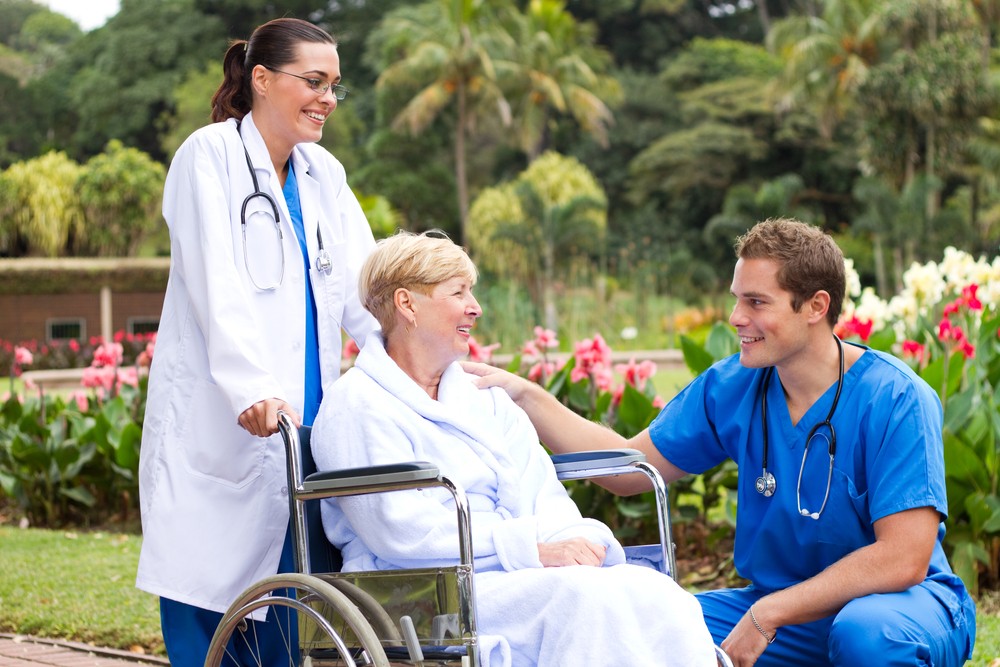 When you're helping a senior loved one find an assisted living community that's a good fit for their unique needs and lifestyle, there are a variety of factors to keep in mind. The range of care and services offered is critical. So is the caregiving staff—not only their experience, but also their number. The staff-to-resident ratio directly impacts the quality of care a community provides.
Another consideration to be mindful of is location. Is the campus convenient for friends and family to visit? Are there medical professionals and a hospital nearby? This is important to know, since older adults account for a disproportionately large amount of the country's health care utilization, including hospitals and emergency rooms.
One question families often ask during their search is whether a nearby hospital is a must-have for an assisted living community to be a serious contender. While there's no definitive answer, there are certainly benefits to be gained by retiring near a hospital.
Is Proximity to a Hospital Important for Assisted Living?
Emergency planning: An assisted living community located on a campus with other health services, such as skilled nursing and rehabilitation, helps increase the likelihood that changes in a senior's health will be detected early. That's an important part of emergency planning. Equally essential is getting treatment quickly if your older loved one experiences a medical event, such as a stroke or heart attack. When the campus is located near a hospital, especially a top-tier health care system like the Mayo Clinic in Jacksonville, the probability of a good outcome is higher.
Chronic health treatment: If a senior lives with a chronic health condition that requires routine monitoring or treatment, close proximity to a hospital makes getting care more convenient. It could be bloodwork to monitor a medication, like warfarin or digoxin, or frequent appointments due to a condition such as chronic obstructive pulmonary disease. Not having to travel great distances for care helps maintain a higher quality of life.
Preventive care convenience: It stands to reason that people who have a good relationship with a trusted physician are more likely to schedule appointments. A strong partnership helps the doctor identify and intervene in health issues earlier, when outcomes are more likely to be positive. A good relationship can also play a role in keeping an older adult on track with routine health screenings. We know preventive practices like colonoscopies, mammograms, cholesterol testing and vaccines are important. When the doctor's office or hospital is easier to access, the likelihood of compliance increases.
When you take into account that most assisted living communities can also help residents schedule transportation for nonemergency  health care appointments, it's easy to see why retiring near a hospital makes good sense.
Understanding Health Services in a Life Plan Community
If you're just beginning to explore Life Plan Communities, you might not be aware of how comprehensive the health services are on their campuses. These types of senior living communities offer independent living as well as a continuum of on-site long-term care. So an older adult who moves to one won't have to move again if their needs for care change. Here's a quick look at the types of care beyond assisted living:
Memory care: When a loved one has Alzheimer's disease or another type of dementia, security and quality of life are two areas of concern for families. Memory care neighborhoods offer specialized care and services to keep adults with dementia safe and engaged with meaningful activity.
Skilled nursing: A resident in assisted living might also transition to skilled nursing. This could be necessary if they're diagnosed with a medical condition that requires 24-hour care from nurses or therapists. The move usually occurs when a resident's senior care needs change from custodial (i.e., personal care assistance) to clinical.
Rehabilitation: This type of care is typically included in the health services offered in a Life Plan Community and is usually short-term. Sometimes an independent living or assisted living resident who has had a joint replacement surgery needs to continue rehabilitation after their hospital discharge. Or they could be recovering from an illness or injury. The goal is to help get them to rehabilitate and return to their apartment or home.
Cypress Village Provides Access to Care for Residents
Whether it's a change in a resident's personal situation that requires a higher level of support than assisted living or a medical emergency that requires immediate intervention, Cypress Village makes access to care easier. In addition to our own health services, the highly esteemed Mayo Clinic is located just minutes away. It's a combination that gives residents and their families peace of mind. Contact us with questions or to schedule a visit!