Cypress Village Hosts Community Walk To End Alzheimer's Raises over $16,000 for the cause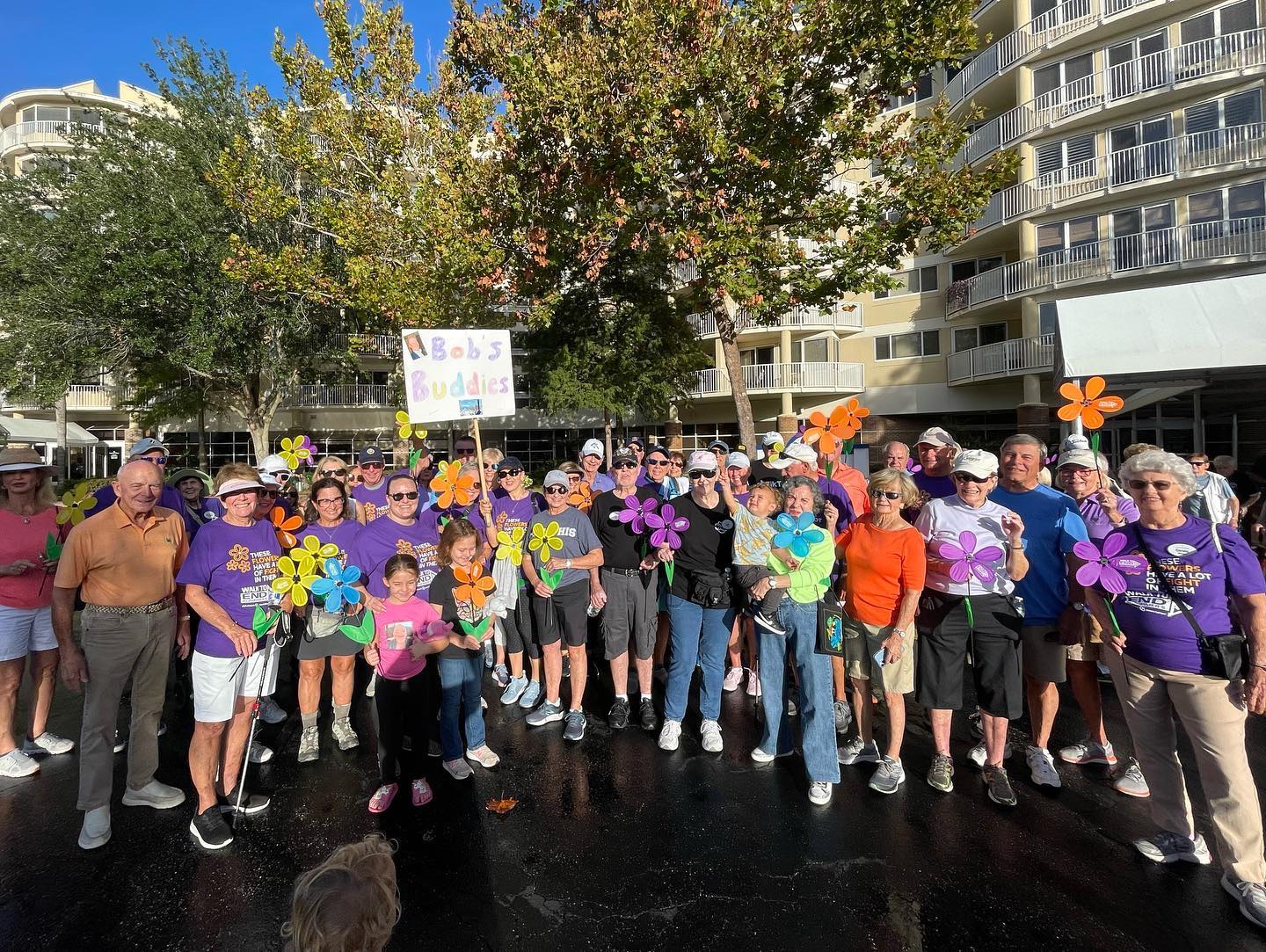 JACKSONVILLE, Florida, November 5th Cypress Village residents and employees organized a modified version of the Walk to End Alzheimer's on the senior living community's campus complete with matching shirts, signs, and flower pinwheels. While the Alzheimer's Association's official walk was held at the University of North Florida this weekend, Cypress Village offered its own walk around the community in order to offer a small-scale alternative for residents from all levels of care to participate in the cause. Alzheimer's is a progressive brain disease that impacts thinking, memory and behavior. There is no cure or effective treatment — yet. The goal of the walk is to change that.
In October, the community has been taking donations and fundraising for the Alzheimer's Association, and the Cypress Village team donation total was $16,700, well over their projected goal of $10,000! Other fundraising efforts included a Bingo for Alzheimer's event, a "kiss the cow" booth at the community fall festival, a silent auction in the main lobby, and weekly community updates on the fundraising progress throughout the month of October.
Over 100 residents and employees gathered at 9:00 am Saturday and walked the 1.2 miles around Middleton Park Circle and all participants enjoyed breakfast in Egret Hall afterward. Cypress Village is one of many teams in the Jacksonville area that organized a walk, and the official Walk to End Alzheimer's raised nearly $300,000 to help find a cure and provide support services to those impacted by the disease. This is Cypress Village's second walk on campus, and they are passionate about raising awareness, and looking forward to next year's walk!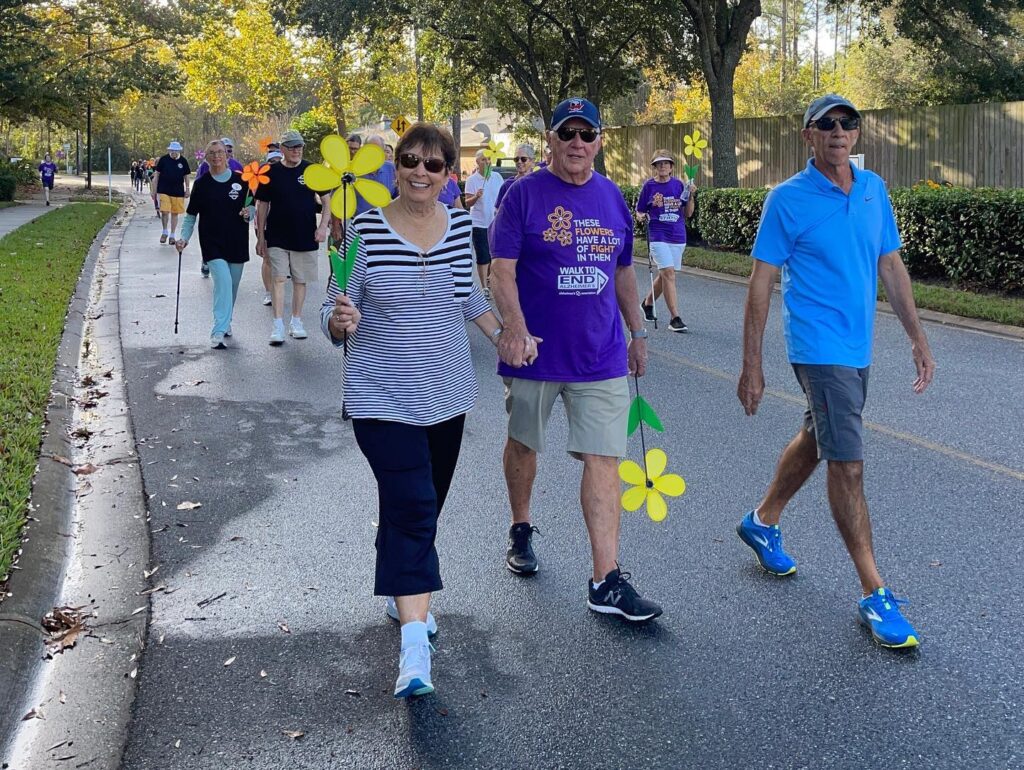 Cypress Village is Jacksonville's premier Continuing Care Retirement Care Community that offers residents an outstanding standard of living with all the services, amenities, and multiple levels of care. Located adjacent to the Mayo Clinic, Cypress Village has beautifully appointed homes and apartments on an 120-acre campus. For more information on this unmatched lifestyle of comfort and convenience, call (904) 223-6100.