How to Find a Retirement Community that Matches Your Lifestyle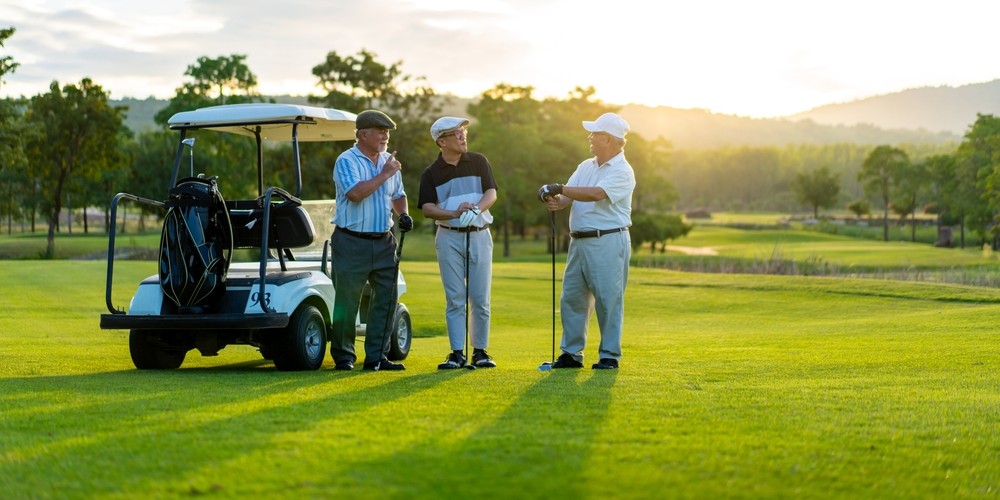 Finding a retirement community that matches your lifestyle can feel overwhelming. But knowing what you want can help you make a confident decision you'll appreciate for years to come.
If you're searching for an enriched retirement tailored to your needs, wants and preferences, read this guide on what to look for when you take your next senior living tour.
Look for a Community with Incredible Culture
Culture is essential for finding a retirement community that matches your lifestyle. This includes not just the culture of prospective neighbors, but the overall values of the entire community, including the staff.
These are good ways to assess the culture at a senior living community:
Staff is trained to recognize and accommodate the unique needs of different cultures.
You can find clear policies that state all residents and staff members must be treated equally, regardless of race, gender or religion.
There are activities and programs that offer residents the opportunity to celebrate their culture and the cultures of other residents.
The community recognizes that each person is unique and they offer something special that makes the environment feel like home.
We're dedicated to creating positive experiences for our residents each and every day. From the associates who greet you with a smile to the health professionals who provide personalized care, the goal of our retirement community in Jacksonville, FL, is to work together to serve your needs and exceed your expectations.
Make Sure You Enjoy the Dining Venues
Dining venues are an important part of senior living, because you'll be eating there every day. Menus should be developed with resident needs in mind and you should find a variety of options that suit your tastes and meet your special dietary needs. While you should find a community that predominantly serves fresh, healthy food, don't forget to see if they serve your favorite comfort foods and sweet treats.
The only way to know if you like the food at a senior living community is to try it for yourself. During your tour, eat a meal with the residents and ask for a copy of the current menu. It's a good sign when the menus change continuously at a senior living community, because it means there's always something exciting to try.
Decide if You'll Use the Services and Amenities
Look for a community that makes life more convenient and makes prioritizing your health and wellness easier. Activities, events, services and amenities vary by community, which means you might need to take a few tours before finding a community that matches your lifestyle.
Here are few features to look out for when you tour a retirement community:
Fitness centers. A fitness center in senior living should accommodate all levels of physical activity. If you're just figuring out your workout routine, you'll need easy-to-use equipment. However, if you're more seasoned in the gym, you might want unique ways to challenge yourself while you're working out.
Convenient services. The best senior living communities know retirement is for doing the things you love, not wrapped up in daily chores and home maintenance. Lawn care and grounds maintenance, scheduled transportation, personal concierge services, and flat linen and housekeeping services make life a lot more convenient.
Creative arts centers and makerspaces. These amenities are collaborative workspaces inside a community that offer areas, tools and equipment for activities like woodworking, painting, crafting, metalworking and model building.
Lifelong learning opportunities. Retirement is a great time to pursue your passions by learning something new or enhancing your current skills. Look for a community that offers classes, lectures and special events that align with your interests.
At Cypress Village, we go a step further by also providing incredible outdoor amenities. Residents in our retirement community enjoy a nine-hole, two-par putting green, koi and meditation garden, resident flower and vegetable garden, boathouse with fishing dock on Lake Cypress, dog park, bocce ball and croquet courts, and 120 wooded acres with walking paths.
Be Sure the Floor Plans Match Your Lifestyle
Floor plans are a big part of finding a retirement community that matches your lifestyle. Do you plan to spend your time traveling? Then a one-bedroom apartment might be just right for a lock-and-leave lifestyle. Looking to downsize, but still want room to explore your hobbies? You may prefer a spacious garden home. If you have a furry or feathered family member, you'll need to search for pet-friendly senior living.
At Cypress Village, we have a variety of pet-friendly floor plans that range from charming one-bedroom senior apartments to sweeping three-bedroom patio homes. Each option features a fully equipped kitchen, individually controlled heating and air, spacious closets, 24-hour emergency response system and most utilities (except phone and internet).
Consider a Life Plan Community
Health care is a major concern for many older adults, but choosing the right senior living community can give you better peace of mind when it comes to making a plan for future health needs and services to help you maintain an independent lifestyle as you age.
Life Plan Communities, like ours at Cypress Village, offer a continuum of care that includes independent living, assisted living, memory care, skilled nursing and rehabilitation on the same campus. If you experience a change in your health, you can directly enter a care level that matches your needs or easily transition to a different level of living.
As you enjoy easy access to the senior care you may need, you'll always be surrounded by friendly and familiar faces, in a place that feels like home. This means you have a plan for whatever the future may bring and can journey through retirement with a lot more confidence.
Say Hello to an Incredible Retirement and Goodbye to Your To-List at Cypress Village
Your search for the best senior living community in Jacksonville, FL, is over! As soon as you step foot on our gorgeous campus, get to know our friendly residents and associates, and try a delicious lunch prepared by our culinary team, you'll wonder why you didn't call Cypress Village home much sooner. To schedule your tour with a complimentary lunch, contact our senior living representatives online.