How Occupational Therapy Helps You Become Independent Again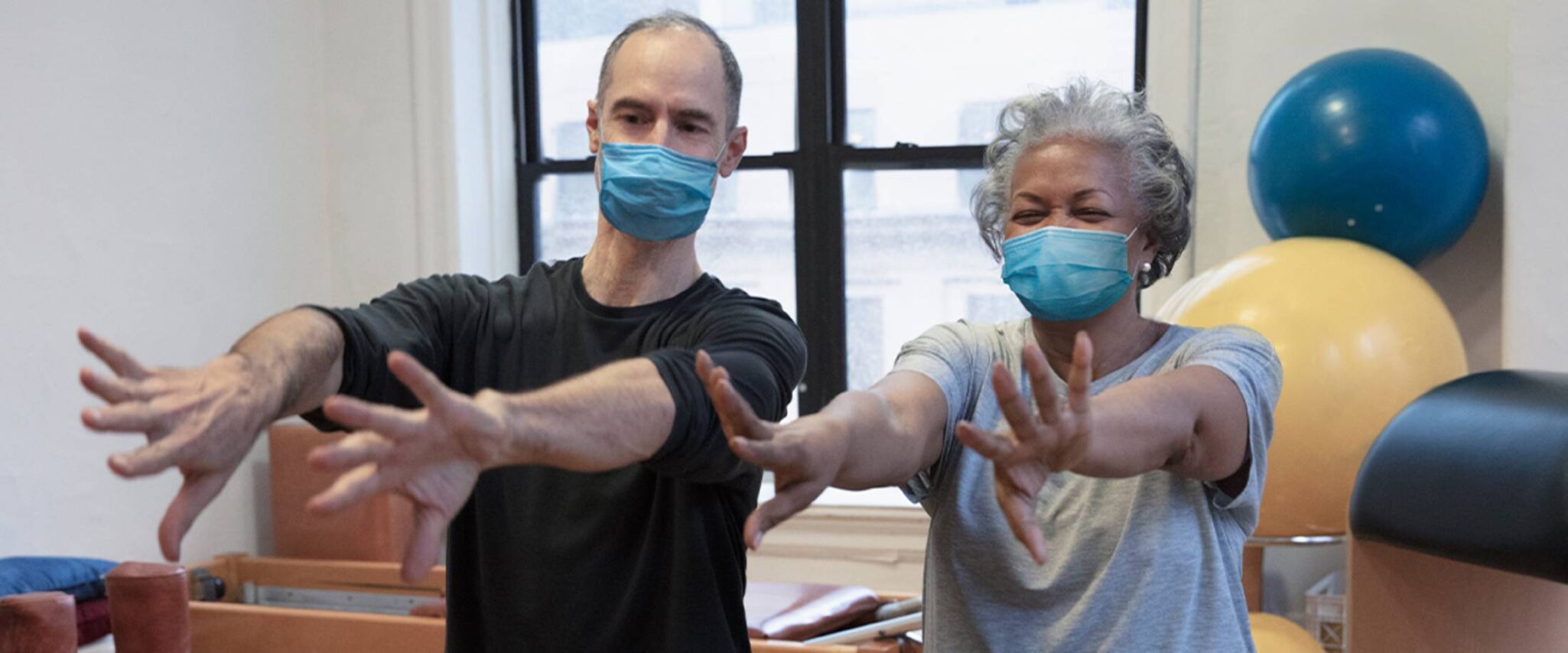 Let's start with a few definitions. 
Occupational therapy: This is a treatment that teaches people alternative, practical methods of participating in activities of daily living, when they're otherwise hindered by pain, illness, injury or other debilitation. In short, occupational therapy helps people adapt to their particular situation to accomplish the activities they want or need to do.
Occupational therapist (often shortened to "OT"): This is a specially trained and certified professional whose goal is to help patients regain or maintain independence. An occupational therapist will focus on what each individual is still capable of doing, rather than what they cannot do, and will help them overcome their limitations or challenges. Occupational therapists also educate family members and caregivers, helping them find the support needed to provide the best care for their aging loved one at home.
Activities of daily living (also referred to as ADLs): These are the typical must-dos in most peoples' lives. ADLs include:
Bathing 
Dressing
Food preparation*
Eating and drinking*
Mobility*
Transportation*
Medication management* 
*Sometimes referred to as instrumental activities of daily living (or IADLs), an activity without which a person's health would surely suffer. 
Occupational Therapy vs. Physical Therapy, in Simple Terms
Physical therapy uses specially designed exercises and equipment to help patients regain or improve their physical abilities. 
Occupational therapy includes the learning of new techniques and adaptive methods for sustaining independence.
It's not uncommon for a single patient to benefit from both physical and occupational therapies to overcome barriers to independence. However, in this blog, we'll focus on occupational therapy.
Occupational Therapy for Seniors
According to HTStherapy.com, it's estimated that of the nearly 1 million current residents of assisted living communities across the country, 81% require some sort of therapy to complete at least one task, be it ADLs or IADLs. As we age, our physical abilities tend to diminish. Sometimes these limits are hardly a factor in our ADLs, causing little problems in enjoying life to its fullest. However, for many seniors, reduced ability can become a barrier to accomplishing ADLs and can prevent us from participating in the activities that bring us happiness. Such circumstances can lead to frustration, depression and isolation. Even worse, these activities are likely to become unsafe. 
Working with an occupational therapist — what to expect
An occupational therapist will start by assessing the condition of the patient. The therapist will determine which types of activities can be performed without any assistance, which need some assistance, and which cannot be completed at all. Then, the therapist and patient work together to develop a plan based on the nature and degree of the limitations, as well as what interventions may be needed to restore independence.
5 ways an occupational therapist can provide help, an abridged list:
Adaptive equipment and training. Now available are one-handed cutting boards, tremor-stabilizing silverware, oversized light switches and easy-to-handle clothing fasteners. A simple adaptive handle can help a senior get in and out of a car. The list of adaptive equipment is long, creative, and can be a significant boon to those who have lost strength or stability in a hand, fingers or arm. 
Teaching techniques to address behavioral distress. Alzheimer's and other forms of dementia can affect mood. Your mother or father who was always tender-hearted may become agitated or belligerent. It's the disease, not the person. An OT can arm family caregivers with techniques to mitigate the frustrations caused by lack of understanding or memory.
Home modification advice. With a home evaluation, your OT may recommend changes in the way the patient's house is furnished or decorated. For instance, a stairlift may return the top floors to a homeowner; furniture may have to be adjusted to provide ample pathways; carpeting and rugs may need to be reevaluated; handrails may need to be installed. With their training and expertise, a therapist may have the perfect solution their patient hasn't yet considered.
Vision adjustments. Older adults disproportionately suffer from glaucoma, age-related macular degeneration and other causes of vision loss. An OT can teach these patients to manage safely at home, work or recreation. The therapist will help their patient and the family to reshape their environments, learn new techniques for viewing, adjust computer settings, and recommend magnification products.
Caregiver support. Those who care for an older relative are often overburdened, with little or no time to enjoy their own lives. An OT can facilitate conversations to help families find a balance between providing care and preserving the caregiver's own independence.
If you or a loved one may benefit from occupational therapy, we can help. We offer comprehensive health services for seniors, including physical, speech and occupational therapies. Please contact us to let us know how we can serve your family.