What Are Activities of Daily Living?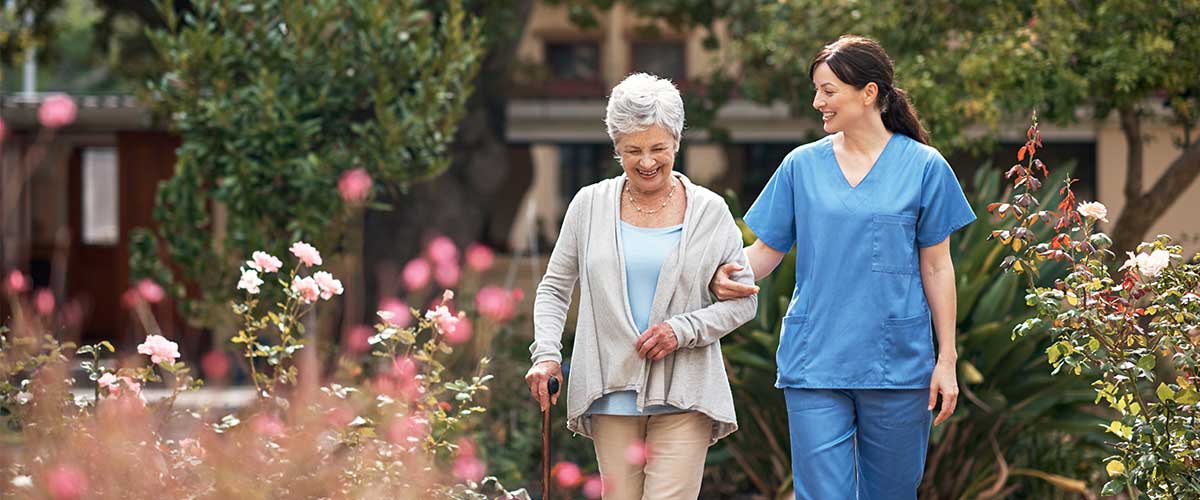 Understanding ADLs and the benefits of assisted living
For most of us, things like getting out of bed in the morning, bathing, getting dressed, preparing meals, and eating are simple tasks we take for granted. They're just the things we do to live our lives. However, for people who are aging, disabled or have chronic health conditions, these seemingly simple tasks can become difficult to do alone. And that can threaten the individual's ability to live independently.
Activities of daily living definition
Activities of daily living (ADLs) is the term used by health care professionals to describe the essential and routine aspects of self-care that an individual must manage in order to live independently. When a person isn't able to manage these tasks on their own, quality of life declines and living conditions may become unsafe. While there are many examples of activities of daily living, the commonly recognized definition includes the following six essential functions:
Transferring – the ability to walk or move from one position to another
Feeding – the ability to feed oneself
Dressing – the ability to choose appropriate clothing and dress oneself
Hygiene – the ability to bathe and groom oneself, including dental, hair and nail care
Toileting – the ability to move to and from the toilet, use it properly and clean oneself
Maintaining continence – the ability to control bladder and bowel function
Within each of these six ADL categories, individuals vary from those who need a little help with some functions to those who are fully dependent and need others to do the tasks for them.
Instrumental activities of daily living: Beyond the activities of daily living list, health care professionals also consider an individual's ability to independently manage instrumental activities of daily living or IADLs — a range of more complex activities that affect a person's ability to live independently and thrive. IADLs include functions such as the ability to:
Handle personal finances
Do housework
Prepare meals
Shop
Use the telephone
Take medications properly
Travel
While the ability to manage some IADLs independently may not be considered essential to life and health, they do have a significant impact on quality of life and on an individual's feelings of security and self-confidence.
What is assisted living?
Assisted living is a type of residential senior living designed to empower individuals to thrive and maintain as much independence as possible by providing personalized assistance with ADLs and certain IADLs. An assisted living community like Cypress Village will develop a personalized care assessment with input from the individual to ensure that just the right amount of assistance is provided while still respecting individual autonomy. Assisted living can free residents from the feelings of worry and insecurity they may experience when living alone without assistance. Instead, they can enjoy a return of confidence that makes them more willing and able to engage with others. They receive support and encouragement to do the things they enjoy, with the knowledge that a helping hand is always available.
Assisted living at Cypress Village
At Cypress Village, we're committed to a culture of gracious hospitality and service. This means residents and their family members can be sure our team will provide the kind of respect and dignity they deserve, while also offering the very best in personal care. In addition to ongoing personalized care assessments and appropriate assistance, assisted living residents enjoy personal concierge services, weekly housekeeping with flat linen service, and scheduled transportation for activities like shopping and medical appointments.
Residents also enjoy a range of social events, cultural programs, recreational opportunities, and even daytrips that provide enriching experiences beyond our campus. And just as important, residents and their family members gain a priceless sense of security, knowing that caring professionals are available to provide assistance and respond to resident needs or emergencies 24/7. With a full continuum of care available right on our campus, all residents have the assurance of knowing that, if their needs ever change, they'll be able to remain in the community they've grown to love and receive the care they need. We also accept new residents through direct admission into the appropriate level of care. 
To learn more about assisted living at Cypress Village and how we can help you or someone you love continue to live life to its fullest, simply call us at 904-507-6702. We'd love to show you around and answer any questions you may have.