How to Plan for the Future After a Dementia Diagnosis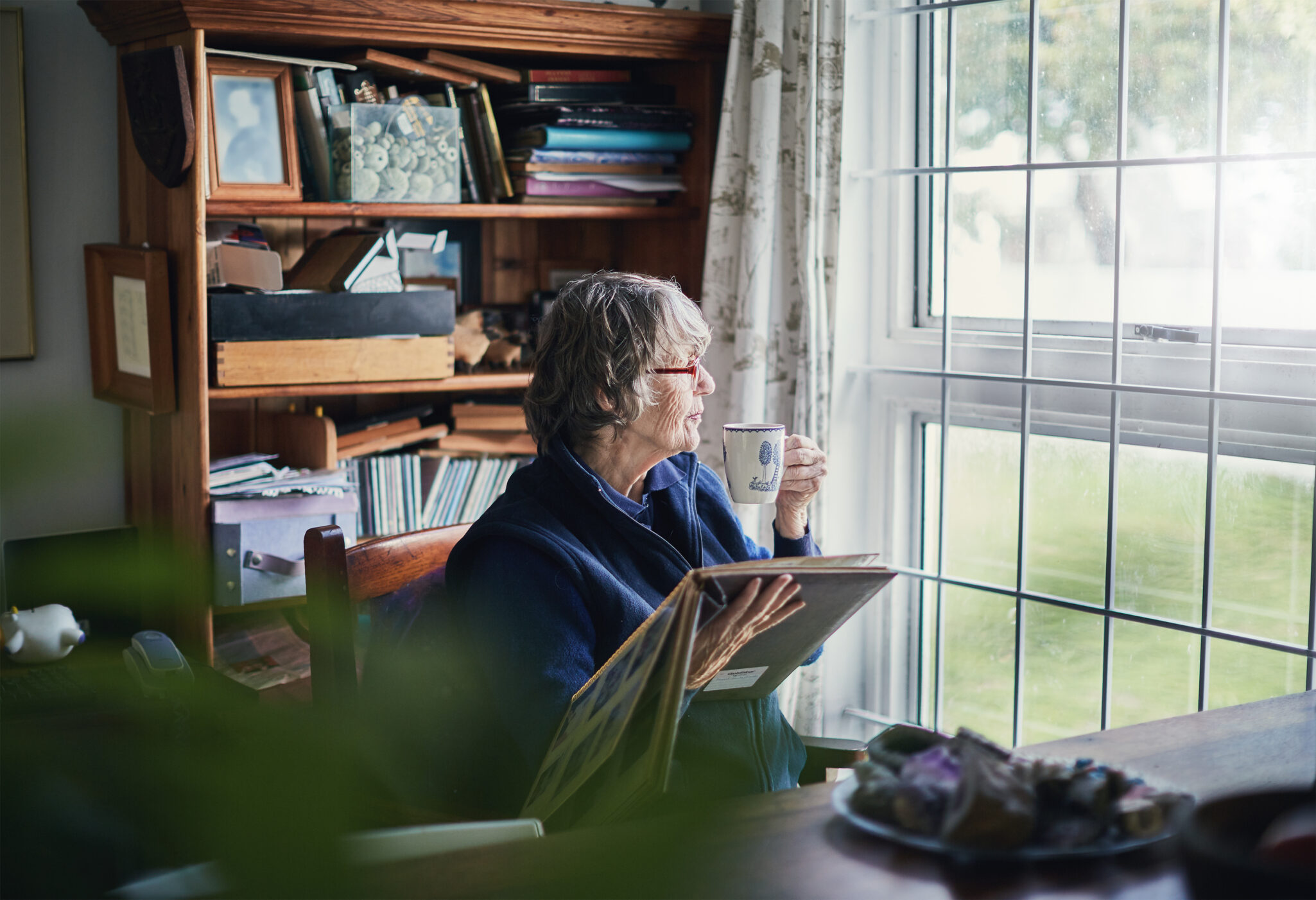 Whether it happens to you or a loved one, receiving a dementia diagnosis can be profoundly difficult and immediately leads to a variety of questions and emotions. However, what society most often thinks of as dementia — forgetting the names of family and friends and important life events — is associated with later stages of the condition.
Having a diagnosis of early-stage dementia is less frequently talked about and less well-known since most people can function independently during these initial stages. That's why it's vital you form a plan for what to do after a dementia diagnosis.
Dealing with a Flood of Emotions
After an Alzheimer's or other form of dementia diagnosis, it's not unusual to feel numb or lost because you don't know how to respond or where to turn. Eventually, you may start to feel a range of emotions, including:
Your life is taking a different path than the one you and your family had planned, and you can't control the course of the disease.
If the changes you were experiencing were cause for concern, a diagnosis can validate these concerns by assigning a name to your symptoms.
Even if you have symptoms, your diagnosis can be difficult to believe. You may feel overwhelmed by how your life will change because of Alzheimer's.
You may feel sad or hopeless about the way your life is changing.
You may be asking yourself what you did to deserve your diagnosis or why this is happening to you and not someone else.
It's natural to be fearful of the future and how your family will be affected.
It's not uncommon to feel as if no one understands what you're going through or lose interest in maintaining relationships with others.
Sense of loss. You may find it difficult to accept changes in your abilities.
Steps to Take After a Dementia Diagnosis
While you can't change your diagnosis, there are things you can do to stay healthy and safe for as long for as possible.
Learn about dementia.Understanding what to expect can help you feel more confident and empowered to create a dementia care plan that fits your needs and improves your quality of life.
Seek medical treatment.There's no cure for Alzheimer's or dementia, but medications are available to help treat symptoms. Behavior management strategies and supportive therapies can also help ease symptoms and improve quality of life. Stay in close contact with your doctor to discuss the right treatment for your condition.
Consider a clinical trial. Ask your doctor about trials or studies. Contact the Alzheimer's Disease Research Center for assessment and potential research opportunities. You can also search for a clinical trial or study near you on the gov Clinical Trials Finder.
Stay healthy. Being active and getting exercise helps people with Alzheimer's feel better and keep their muscles, joints and heart in good shape. Also, be sure to eat a well-balanced diet that includes fruits, vegetables and whole grains.
Have fun. Enjoying visits with family and friends, hobbies and outings is a great way to stay connected with the world. Music, smells and family photographs can all spark memories and enjoyment.
Find support.You're not alone. Joining a support group online or in person can help you find information, advice, encouragement and connection with others who are having similar experiences.
Stay safe at home. Remove potential fall hazards, such as rugs and electrical cords. Be sure fire and carbon monoxide alarms are installed and working. Use technology to help you stay connected and let your family members know where you are.
Financial planning and legal matters.This is the time to organize legal and financial documents such as a list of bank accounts, tax returns, and vehicle titles. You should also prepare or update your will, living will and financial and medical power of attorney. An elder law attorney or certified financial planner can help you plan for essential legal and financial matters.
Plan for the future. Establish support networks early on so you're available to rely on others as your dementia progresses. Get help from other family members, look for home or respite care, or learn about communities like Cypress Village that offer assisted living for early-stage dementia and memory care for later stage dementia. These types of communities offer round-the-clock supervision.
Get Help with day-to-day tasks. Use simple memory aids like a notepad or sticky notes to jot down reminders, a pillbox to keep medications organized, and a calendar to record appointments. Ask family members or friends or find local services to help with routine tasks, such as cooking, paying bills, transportation, or shopping. Consider using technology solutions for medication management, safety and other care.
Compassionate Support When You Need It
We've helped hundreds of older adults and their families plan their next steps after a dementia diagnosis. To learn more about how Cypress Village can support you or your loved one, contact us here or use our Community Assistant.