Why Florida Is One of The Best Places to Retire for Veterans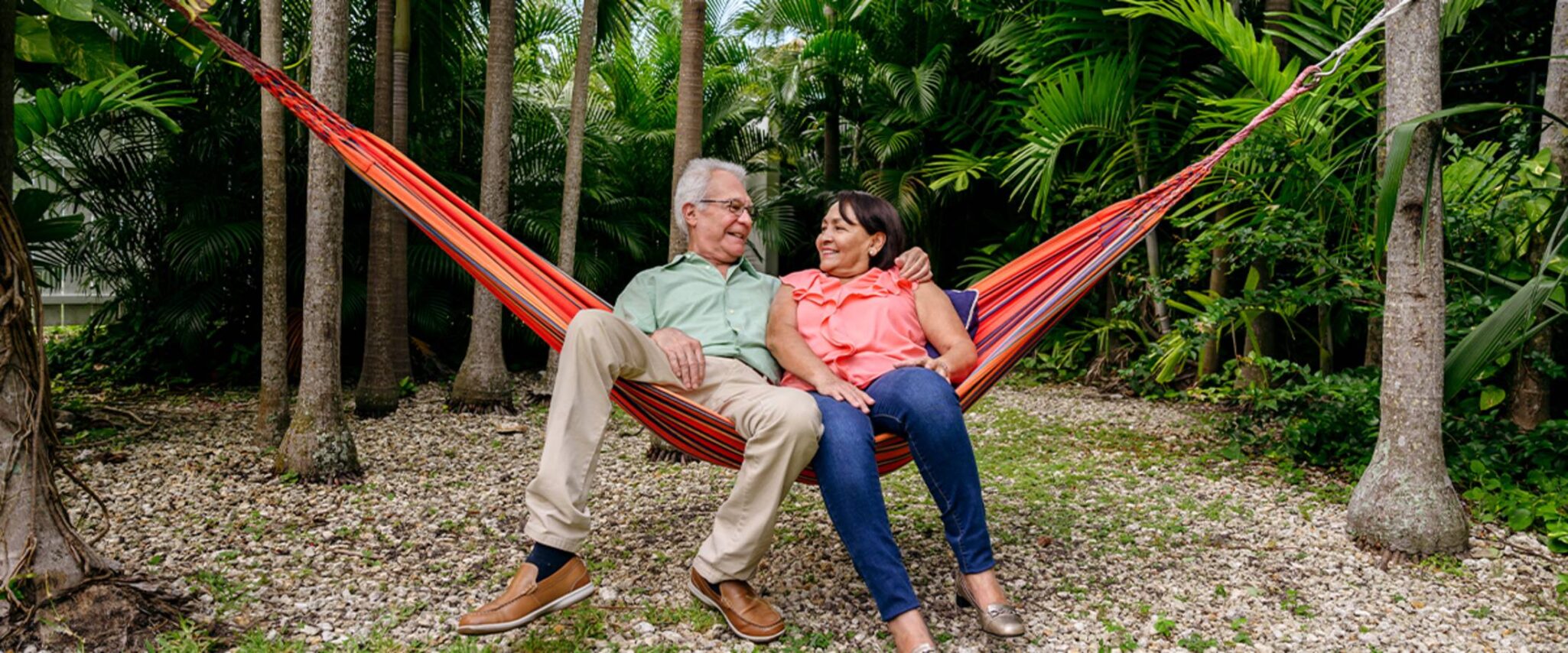 Senior Living Communities for Veterans
Florida is a well-known haven for snowbirds and sea lovers. But one of the groups the state serves best are the men and women who served their country: American veterans. As veterans wonder where to retire, they seek out skilled health services, social and financial support, and a beautiful environment. Topping the list of states that meet those criteria and provide some of the best senior living communities for veterans is the Sunshine State.
Top Reasons Florida Is One of the Best Places to Retire in the US
Accessibility of VA Health Care
Florida boasts 21 military bases, so naturally here is a great variety of health services available for Florida veterans. Not only can they find highly rated veteran hospitals, but also outpatient clinics and vet centers. If you need care in Florida, you can certainly find it in our state, making this  one of the best places to retire. 
No State Tax on Military Pensions
Kiplinger ranks Florida as one of the top five most tax-friendly states for retirees. There is no state income tax at all in the Sunshine State. Fortunately for veterans, this means they don't have to pay any income tax on their military retirement income. They can instead put that money toward their lifestyle, savings, or anything else they choose.
Thriving Population of Veterans
According to the Census Bureau, over 1.5 million veterans live in the state of Florida, and 50% of the veteran population is 65 or older. These numbers mean there are thriving veteran member groups like the USO and Team RWB, where older veterans have the support of their peers and find connection with people who have had similar life experiences.
Older Population
Florida is the state with the second-highest number of people 65 and older. With so many seniors in the state, the peer-to-peer social opportunities are more plentiful, especially within senior living communities. Maintaining a healthy social life can stimulate cognitive activity, lesson feelings of anxiety and depression, and lower blood pressure.
Health Benefits of Living near Water
Numerous studies have proven that living near water offers emotional benefits. In his book "Blue Mind," biologist Dr. Wallace J. Nichols explains that living near water — ocean, sea, lake, river — can lower stress and anxiety. For veterans looking to feel more relaxed and rejuvenated in their retirement, Florida's 30,000 lakes and over 13,000 miles of coastline offer an ideal retreat.
Recreational Opportunities
A dream retirement would be incomplete without access to the fun activities and outings that bring spice to life. With Florida's many golf courses, shopping centers, beaches, national parks and museums, there are world-class opportunities to pursue your interests and have a little fun. And if your interests include discovering more about military history, Florida claims a number of military museums, including:
Fort Mose Historic State Park
Armed Forces History Museum
Brevard Veterans Memorial Center Museum
Corporal Larry E. Smedley Vietnam War Museum
Brigade 2506 Museum and Library
Deland Naval Air Station Museum
Jacksonville Automobile and Motorcycle Museum
Cypress Village could not be happier to provide the best in Floridian retirement living, and we're thrilled that a number of our nation's heroes have chosen to call our community home. Our team members make every effort to be one of the best senior living communities for veterans. We invite you to ask about the veteran benefits for senior living, and how you can use them to create the lifestyle of your dreams.
If you'd like to know more about the lakeside residences, boathouse or fishing dock at Cypress Village, or about the resident veteran group on campus, please feel free to reach out to us. A member of our team would be very happy to answer these and any other questions you may have.