The Benefits of a Community that Offers Life Care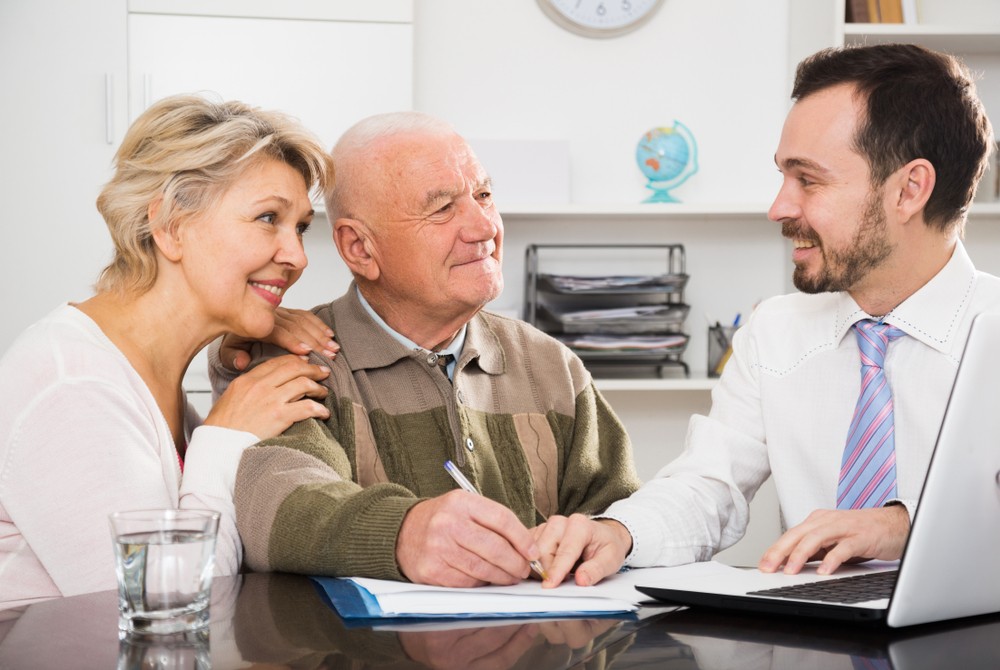 Seniors often struggle with the notion of moving out of the family home into a senior living community. For some, it's the feeling that a lifetime of memories will be left behind. For others, it's the notion that living in a planned senior community takes away freedom.
When you really think about it though, memories live most powerfully in our hearts and minds. And those who've made the move, especially to a community that offers Life Care, typically agree that the lifestyle they enjoy is the very definition of carefree independence.
In fact, in the first year of a five-year Age Well Study being conducted by Mather Institute and Northwestern University, 92% of respondents who reside in senior living communities indicated they were highly satisfied with where they live, and results showed that happiness and life satisfaction scores were all near the top of the range.
In this article, we'll explore why there's so much resident satisfaction surrounding communities that offer Life Care. But first, let's sort out a common question.
Life Care vs. Life Plan Community vs. CCRC – Is There a Difference?
Life Care
The term "Life Care" actually refers to a type of contract available at some, but not all, retirement communities. Cypress Village in Jacksonville, Fla., is a good example of a senior community that offers a Life Care contract,  also referred to as a Type A contract. As a resident in a community that offers Life Care, your one-time entrance fee and ongoing monthly fee pay for your housing, amenities and services, and your contract basically covers all potential health care costs upfront. If your health needs change over time, you're guaranteed any higher levels of care you might need at reasonable, predictable rates.
Life Plan Community/CCRC
The term "Life Plan Community" is simply a newer industry name for a Continuing Care Retirement Community (CCRC) – the two names mean the same thing. While there are many similarities across these types of communities, there are also distinct differences. 
These communities  typically offer various levels of living and care, which may include independent living, assisted living, skilled nursing, rehabilitation, and memory care. Residents are treated to numerous inviting  amenities and convenient services, as well as a multidimensional approach to overall well-being that includes health and fitness, socialization, lifelong learning, and many other aspects of enjoying a long and satisfying life. 
However, not all Life Plan Communities/CCRCs offer the same contracts or charge the same fees. One of the main differences is in the contract options offered. They may offer any or all of these contract types:
Type A – Life Care
For a one-time entrance fee and an ongoing monthly fee, you can count on access to high-quality on-site care at predictable rates for the rest of your life, generally with little to no increase in monthly fees over what you paid in your independent living residence. And you'll pay far less for these services than you would on the open market. The entrance fee on a Type A contract is the most expensive of the three contract types, but Life Care is considered the gold standard of senior living contract options. If you ever need any type of long-term care (assisted living, skilled nursing, memory care), you'll get the best available care for the least amount of money … and you'll be entitled to receive that care at far less than market rates for as long as you need it.
Type B – Modified Plan
With this contract type, health care is provided one of two ways: 1) a limited number of free days included as part of the entrance fee, with additional care billed at per diem market rates, or 2) an ongoing, minimally discounted rate. Depending on how the community structures this contract, health care services may be delivered on- or off-site, and two monthly fees may be incurred if couples require different levels of care. Your entrance fee will be lower than with a Type A Life Care contract, but if at some point you need long-term care, you'll pay more for it … and you may need this care for many months or even years.
Type C – Fee-for-Service
You have the same residence options and access to all community services and amenities as any other entrance fee-paying resident. You'll save money on a lower entrance fee, but if you ever need any type of long-term care, you'll pay for that care at fee-for-service market rates. If you require short-term care, such as a short stay in the on-site rehab center, you must continue paying the monthly fee on your independent living residence, plus the short-term costs of housing and health care in the rehab center … or wherever you're receiving short-term care. If you need to transition to long-term assisted living, skilled nursing or memory care, but your spouse can remain in independent living, you'll be paying separate monthly fees for two residences, plus fee-for-service market rates for the long-term care services you require.
As you explore various communities, be sure to find out what kind of contract options they offer and also ask about refundability rates on the entrance fee. It's not uncommon for communities to refund anywhere from 50% to 90% or more of the entrance fee; others offer refunds on a declining balance based on the number of years you live there. You should expect the community representatives to be able to tell you exactly what you do – and don't – get with each type of contract. Then, after weighing all the pros and cons, you'll be able to decide which one is best for you.
What Services Does a Life Care Contract Include?
Simply put, with a Life Care contract, you prepay for a full slate of higher-level health care services that you may need in the future – and research shows the chances of this need are significant. According to LongTermCare.gov, someone turning age 65 today has approximately a 70% chance of needing some type of long-term care services and support in their remaining years. The average length of time such care is needed is three years; 20% of seniors will require that care for more than five years.
Think of it as an insurance policy that you'll  very likely use as you age. With a Type A Life Care contract – which you'll find  at Cypress Village, if the time ever comes when you need more care, you'll be covered in every way, and have a guaranteed place to live no matter what. That's because a Type A Life Care contract guarantees:
Priority access to assisted living, skilled nursing, rehab and memory care
Significant savings compared to what you'd pay living elsewhere

Predictable spending/expenses each month, which equals protection for your estate
In addition, as an independent living resident, or resident living with any level of care, you're entitled to a enjoy a wonderfully social, wellness-driven, carefree lifestyle, along with a host of resort-like amenities and maintenance-free living such as:
Formal dining room, along with casual options like a bistro, bar and café
Full maintenance inside and outside, plus 24-hour security

Most utilities typically included in your monthly fee

Housekeeping and laundry services

Complimentary scheduled transportation

Full schedule of activities, classes, events and more

Fully equipped fitness facilities and pool, as well as a full-service salon and spa

Inviting outdoor spaces with features such as a putting green, bocce ball court, dog park, community gardens, landscaped walking path, and more
Welcoming indoor spaces such as an art studio, library, game room, movie theater, and others 
There may be even more leisure-time features; for example, Cypress Village's
amenities also include a fishing dock and boathouse on its own lake.
Life Plan Communities with Life Care Deliver All the Benefits for Great Living
When you consider all the angles, it clear that choosing this kind of community is one of the smartest senior living decisions you can make today:
Experience complete peace of mind – With a Life Care  contract in place, you can rest easy knowing all your health needs can be handled right on the campus with predictable monthly expenses.
Live carefree and maintenance-free – Forget that to-do list and the search for repair people. Living in a Life Plan Community includes inside and outside maintenance. And your home and surroundings are security-monitored around the clock  with help just a button or a call away.
Enjoy healthy dining and exercise

– Chef-prepared meals, all with a nod toward healthy eating, are always on the menu as part of the community's wellness mission. And opportunities to stay active are available right outside your door and even on the campus TV station.

Nurture your mind, body and spirit

– Social interaction and lifelong learning are especially important (and sometimes harder to come by) as you age. A Life Plan Community campus offers all kinds of ways to inspire you, keep you laughing and sociable, and encourage you to engage in something fun every day.
Make the Move to Your Best Life
There's no better time than right now to live your best life at Cypress Village. It's the best combination of a carefree lifestyle that's also worry-free thanks to your Life Care  contract's guaranteed access to higher levels of care and predictable monthly fees. Why not contact us and arrange a tour to see how our independent lifestyle can fit into your great future? We look forward to meeting you soon.